Amazingly we're now already six months into this year, you know? Most likely you do know that! Anyway today's post is my picks of this month, if anyone out there wants to know? It's a day earlier than normal because I have my little/long mid-year list/post coming tomorrow, hopefully a couple of big-ish lists/posts at the end of this month I'll kind-of making-up to anyone who cares? Because it's been a pretty shit month of blogging for me!
Sitting on top just has to be Butterfly 3000 by King Gizzard & The Lizard Wizard but only been missing from my end of the month post for a month or two or something? It's their 17th album in almost ten years, you know? Apparently every song on Butterfly 3000 has a video clip too but they're releasing them all after the album been put out, NOT before and so far the video clips that are out are, Yours which is like a cool trip around Melbourne with the band wearing raincoats but it's NOT raining at all:
Maybe a little more about the album itself now, pointing out it's their most pop-ish album tooo date plus off course, it was made in the middle of Melbourne's lock-downs for you-know-what? But unlike like a lot of albums released in this pandemic this one would be easily the most joyful or happy album, or at least that the main vide you get plus you do get way more synth on this album than any previous King Gizz album which is always a good thing in my books. The wicked cool animated Shanghai video clip was next:
Another animated vid this time for Dreams song dropped this morning, just before posting this post:
Plus here's them all visiting the Perth Zoo, including the Butterfly House and then sound checking at the Freo Arts Centre back in April this year:
Negativity by Scientists: reformed epic Aussie 70's punks have released their first album of new songs in something like 35 years! Kim Salmon is the band's singer-guitarist-songwriter has been active over those years, last year did reformed his 80's/90's band Surrealists who had a brand new album. With various different line-ups of Scientists have been playing gigs/tours over the last few years maybe, going back the ten years or so by now but brand new stuff has never been on the cards. So it's finally happened now, I guess it's them just updating themselves to the 21st century because they're NOT fucking with their sound that much here, Salmon's lyrics are always his own kind-of style no matter what project he's doing at the time so just this happens to be one of his more well-known bands doing something new after all this time!:
The Night They Came Home by Mr. Bungle: last year's livestream releasing both visual on DVD/Blu-Ray/VHS and the audio, I've only included the audio but watching the whole thing comes very highly reco toooo! Almost the whole setlist is from last years new album The Raging Wrath Of The Easter Bunny Demo plus a whole pile of covers, let's call them the covers of this month, originally by Fred Rogers, Slayer, Seals & Croft, Circles Jerks and Van Halen (that last one I included the video last month's list/post, you know?):
Rare Backwards by Spivak is a total change of pace with the very chili out vides from electronic ambient artist from Nicosia, Cyprus. This is a very quick follow-up to her debut album Μετά Το Ρέιβ of Dec. 2020, both come very highly reco from me, if you've NOT check her albums out yet? Please do!
Next part is my most highly anticipated albums of the second half of this year that have been announced this month! OV PAIN got a brand new album entitled The Churning Blue of Noon coming later this year in Aug. but in the meantime they have release single/video clip, here's darkwave epic entitled Daytripping:
MOD CON got a brand new album, their second coming in Oct. entitled Modern Condition, in the meantime here's song called Ammo plus a remix:
Pist Idiots let us know their debut album coming in Sept. entitled Idiocracy after the songs already released Street Fighter and Juliette, here's the third track from it She Yells Jack:
Liars does have now second track which came with a video clip from coming soon album, following last month's Sekwar is called Big Appetite from that album called The Apple Drop, that's also coming in Aug. too:
Tropical Fuck Storm have last week finally drop details about what will be their third album which is coming in Aug. entitled Deep States, dropping brand new track GAFF (Give A Fuck Fatigue). BTW both Suburbiopia and Legal Ghost were released last year but don't seem to be playable below for some reason? So GAFF like is the third song to be released:
Last but most deaf NOT least because it's most likely the best video clip or my fave vid/track of this month which is also duet! Geoffrey O'Connor's For As Long As I Can Remember featuring Jonnine of HTRK which is the title track which opens his album that's dropping also in Aug. here's the video clip to finish today's post:
That's another top ten for this month! Did you find something you tooo can dig?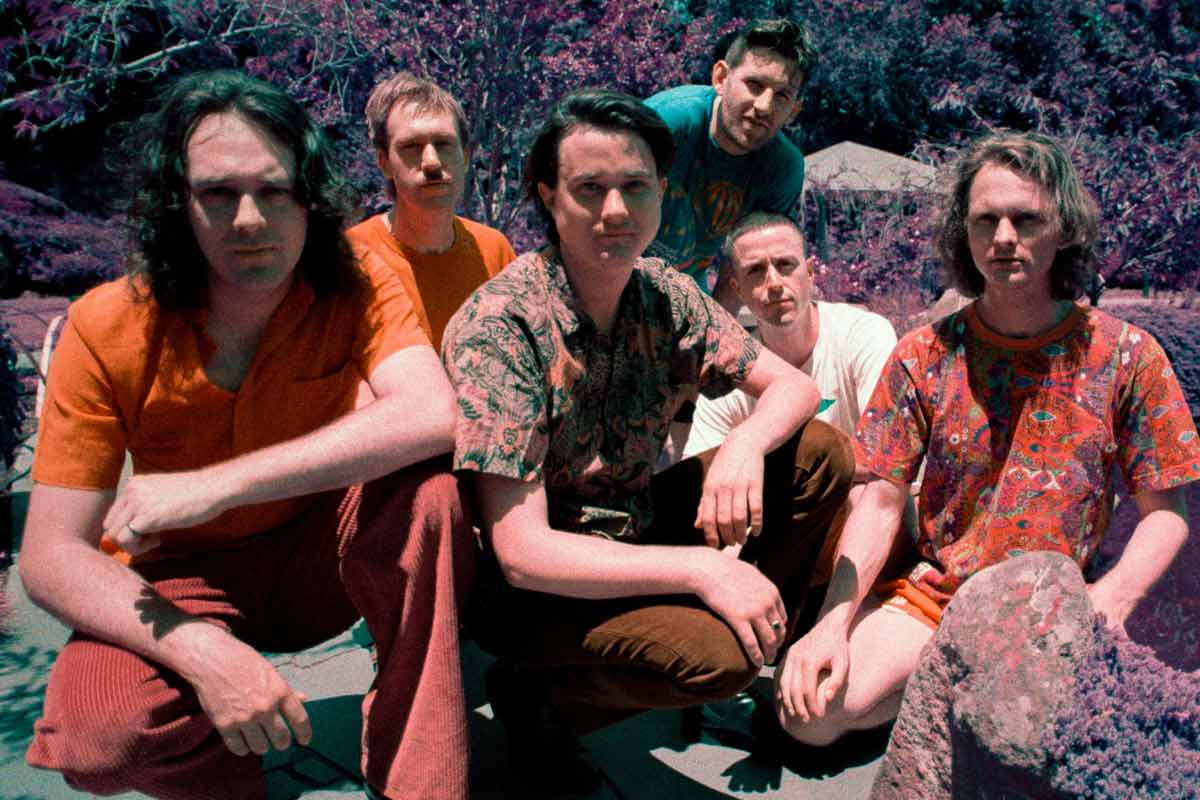 Cheers! 🙂